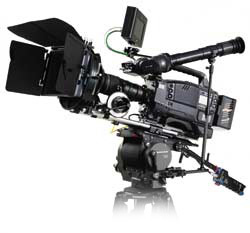 BEFORE FACING CAMERA
I still remember my first chance to step on my school stage in my 6th class. I had prepared so well to speak in a skit on the 'Literacy day'. Coincidentally the dialog was "NOW I REMEMBER" and poor thing is i remembered only that.My mind went completely blank after that. Every single person watching the show seemed like devils, i mean i was so scared. My complex pulled me off the stage and made me cry loud.
Understanding the reality
Accidentally i got a chance to host a kids show in jaya tv "Vandugal Rajjiyam". The shooting was going on inside a small room which i never expected. I always thought each and every shoot will be held in huge and fancy studios. I couldn't believe my eyes, most of the locations i had admired were just sets. The cookery shows were not shot in real kitchens but a one wall set of a kitchen. The same room had four different sets on the four walls for various shows. I never knew the reality behind the television shows before.
FACING THE CAMERA FOR THE FIRST TIME:
That was the first time i faced the camera. My face was actually hidden behind the heavy make up. Things around like huge lights, back drop, camera man, director and the others made me resist my ease. I was about to cry, there came the words "ACTION" which made my condition even worst. That was my first shot ever and i was given just 2 lines, the welcome note. To my surprise the shot was approved by the director right in the first take. I admitted to him that i wasn't feeling confident. He then told me "When you are shooting, everything else other than the camera and yourself must become invisible.". And these words were the shooting lesson i learned from him. From that moment most of the time the shooting went on i got a "OK" in the first take itself for the next 2 years.
This also made me confident in facing the audience when i stood on stage. I'll consider each and every stage speech as a personal conversation with the mike and this made me feel at ease and boosted up my confidence.

The recognition
Every time i attend any family function there will be one uncle's cousins daughters friend who recognizes me and tells me about the program. This made me fly above the ground. There were critics too. I should admit that my normal human brain made me enjoy the recognition.
Though it all happened years back, the confidence and boldness the experience gave will never walk away from my life.